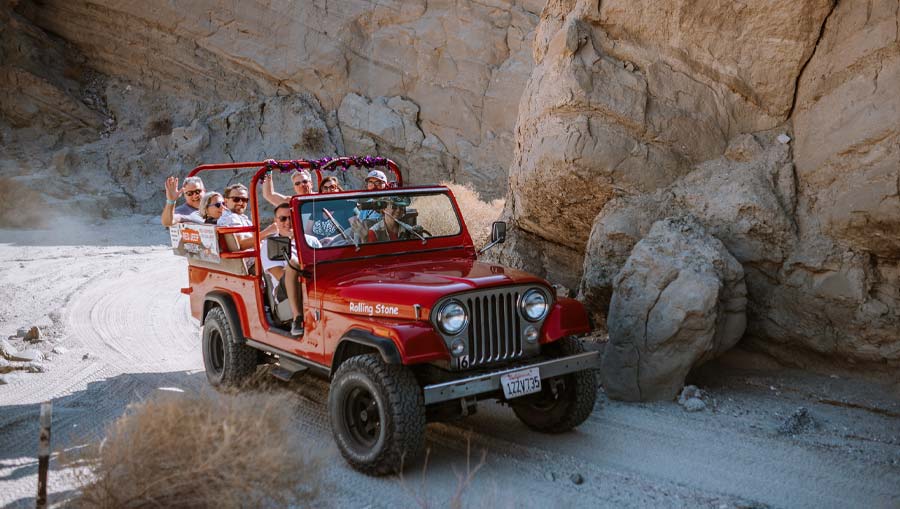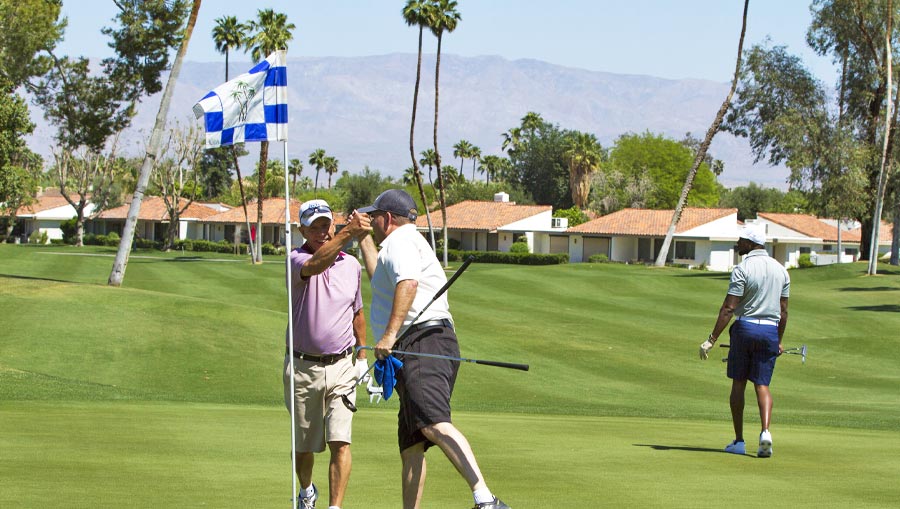 Standing Out in the Way You Live and Lead
In this session, keynote speaker Lonnie Mayne shares the powerful message of "Red Shoes Living" based on 30 years of executive leadership working with the most prominent brands in the world. Learn the secrets to creating Red Shoes Experiences, creating Red Shoes leaders, and catapult your organization's success and change the lives of your team. Lonnie Mayne created this philosophy more than 20 years ago and has worked with some of the top brands in the world including Nike, Bose, Saks Fifth Avenue, Microsoft, Chicago Mercantile Exchange, Make-A-Wish, Transamerica, Talkdesk, Point Click Care, CBRE, Colliers, Denny's, GOCA, McDonald's, Impartner, Inc., Montage, The British Citizen Awards, Express, Enterprise, and many more.
You will learn what the top-level executives are doing to personalize their day-to-day interactions to create next-level performance in their leaders and teams. Lonnie will inspire and challenge you to thread the Red Shoes Living philosophy into your current culture in order to create "The Art of the Possible."
Red Shoes Living is a unique, immediately impactful and meaningful concept which inspires every individual to stand out for the positive in how they work, and how they live. It's about creating high-level performance organizations and changing lives. The concept is unlike anything you've ever seen before and produces lasting, measurable results that are unmatched by any other program. Today, companies are lining up to bring this message to their employees because it has an instant influence on the customer experience, company culture, leadership performance, and the way people live their lives – the magic that makes it so special. There has never been a better time than now to hear this message.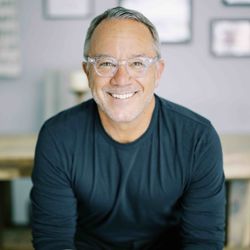 Lonnie Mayne
Founder & CEO – Red Shoes Living
Group Boardwalk Run/ Walk
The State of Higher Ed Facilities
With nearly three years of pandemic life now in the rearview mirror, what are the challenges and future-oriented initiatives that are the most pressing for higher ed facilities leaders today? During this panel discussion, we will dig deep into some of the most urgent issues impacting higher ed facilities leadership, focusing on what leaders can do today to plan for tomorrow.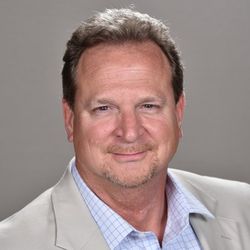 John Dynes
Head of Public Sector and Education – JLL (moderator)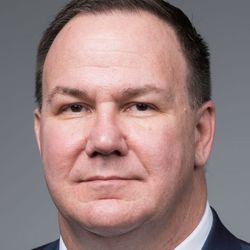 Mike Chihoski
Senior Associate VP, Facilities & Services – University of Rochester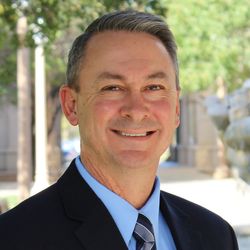 Sean Childers
Associate VP Operations – Texas Tech
Terie McClintock
Director, Facilities Business Analytics – Rice University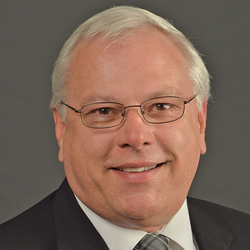 Pete Strazdas
Associate VP, Facilities Management – Western Michigan University

Strategic Considerations for Fleet Electrification
Aligning with the university's new strategic plan – a sustainability goal to reduce greenhouse gas emissions by 50% from the 2010 baseline – MSU will outline how the university's fleet of 1,100+ vehicles will transition from ICE to electric over the next decade by leveraging public-private partnerships, grants, rebates, and research. We will provide a deep dive into the economic approach we are taking to make this financially favorable and sustainable to the institution. Expect to receive 5-10 key strategic takeaways to kick-start your EV journey when you return home.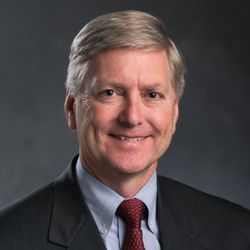 Dan Bollman
VP, Infrastructure Planning & Facilities – Michigan State University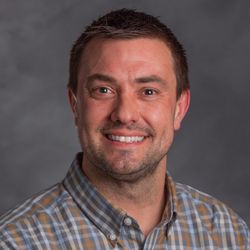 Adam Lawver
Director of Campus Services – Michigan State University
Moving Facilities Actions from a Lagging Response to a Leading Planning Element
Higher education has reached an inflection point, where everything leaders thought they knew about how to administer their campuses is unsettled. With the pandemic accelerating underlying campus vulnerabilities and prompting an array of shifting business variables, institutions are confronting intensified pressure to adapt and transform the foundations of an evolving learning community. The built environment is particularly at risk as the current makeup of the campus is predicated on past sustained growth patterns that are unlikely to be realized and a growing gap between campus aspirations and the resources available to steward those aspirations. With the built environment becoming increasingly out of sync with emerging context, facilities actions must move from a lagging response to a leading planning element.
Join this session to engage in a broader institutional conversation about the existing and future challenges facing the business of higher education, with a specific focus on how to steward facilities priorities adaptively rather than simply responding to the next trend of change in play.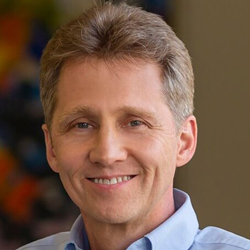 Peter Zuraw
Vice President of Market Strategy and Development – Gordian
Building More Sustainable, Resilient, and Equitable Campuses
From increasing energy efficiency, reducing carbon emissions, and implementing net zero and zero waste initiatives, higher ed is tackling the climate crisis head-on – while also recognizing that such measures also have broader implications for issues of equity and social justice. During this conversation, panelists from some of the leading sustainability-focused universities in the country will discuss the work their institutions are doing to create more equitable campuses, build climate-resilient infrastructure, and fund some of the more ambitious – and worthwhile – green projects.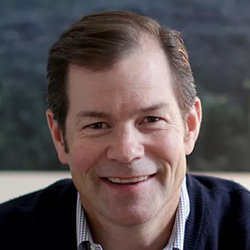 Mike Richter
President – Brightcore Energy | Former NHL Great (moderator)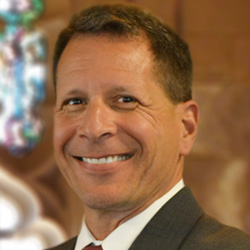 John D'Angelo
Assistant VP, Operations – University of Chicago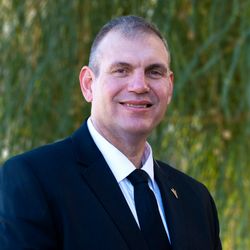 Alex Kohnen
VP, Facilities Development and Management – Arizona State University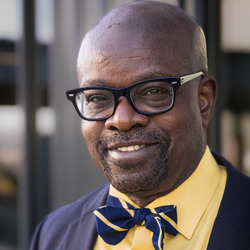 Dan Okoli
Vice Chancellor & Chief Operating Officer – UC Merced
Roundtables (Higher Ed Officers Only)
1 – Workforce Recruitment & Retention in a Challenging Labor Market
Facilitator: Barb Beagles – Executive Director, Facilities, Operations & Maintenance – Boise State 
2 –  Tackling Supply Chain Issues and Escalating Costs 
Facilitator: Jim Stephens – Associate VP, Infrastructure – Georgia Tech
3 – Strategies for Developing Employee Housing
Facilitator: Drew Alexander – Assistant Director, Capital Planning – Boise State
BREAKOUT SESSIONS
Leading Advocates at Work: The IU Diversity & Advocacy Team Journey
In June 2020 in the wake of George Floyd's murder, staff members in Indiana University's Capital Planning & Facilities department felt called to action to increase the knowledge and awareness of team members as to the impact of developments happening in our world. The team approached leadership about creating an in-house diversity and advocacy team with the goal of helping CPF ensure there is equity and inclusion in our daily practices and creating a culture of respect. As the executive sponsor, Jamie Gayer has spent the last two years helping this team of volunteers establish goals, core values, budgets, action plans, and an understanding of what is (and is not) part of the work environment expectations. During this session, she'll walk through her experience with this team of the accomplishments and setbacks that they have navigated to date.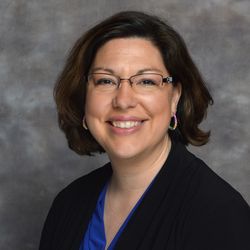 Jamie K. Gayer
Assistant VP, Capital Planning & Facilities – Indiana University
How UMN's Facility Roles Program Transformed Chaos into Clarity
Every service provider tries to satisfy their customers, and Facilities Management is no exception. One common challenge on university campuses is defining who exactly is the customer – every individual student, faculty, and staff member? When our collective customers disagree with each other, who's voice should we listen to? Further, how do we, as a service provider, influence our customers to take responsibility for processes they need to manage in a consistent manner across campus? You may be thinking, "Help me help you!"
In this session, learn how the University of Minnesota developed their collegiate Facility Roles Program to streamline processes for communication, access control, space management, and more. The discussion will include how FM designed, implemented, and is maintaining this program that clarifies lines of authority and responsibility for over 1,000 academic departmental people across university colleges and administration who have a role in the program. You will also have access to various guides and references.
Bill Paulus
Associate VP, Facilities Management – Minnesota

The Real World is the Best Classroom
USF has been engaging students with their current construction projects by partnering with different colleges to conduct job site tours, online sessions, and classes focused on the construction of a particular building. By this November they will have toured over 300 students through four different construction sites, watching projects come out of the ground to completion. During this session, Steve Lafferty will explain how USF has implemented this interdisciplinary program in partnership with different colleges and what the advantages are for this kind of real-world education for the university, the students, and the students' professional futures, regardless of what field they enter.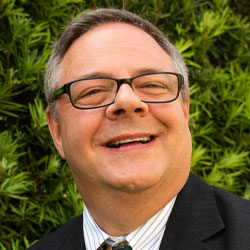 Steve Lafferty
Director, Design and Construction – University of South Florida
Campus of the Future(s)
No one can predict the future. Strategic forecasters look for signals in our present times to establish trends and imagine possible futures. In this lightning session, we will look at the signals that might impact the higher education campus of the future from the Metaverse to the Side Hustle Economy. Put on your seatbelt and get ready for a wild ride!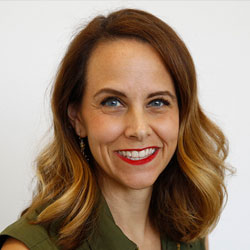 Lori Mazor
Founder & CEO – Synthetivity
Rock Star Party with Queen Nation

Dress like your favorite rock star for this night of live entertainment from the absolute CHAMPIONS of Queen cover bands, Queen Nation! Their 90-minute set of Queen's biggest hits WILL rock, and there will be prizes for best dressed!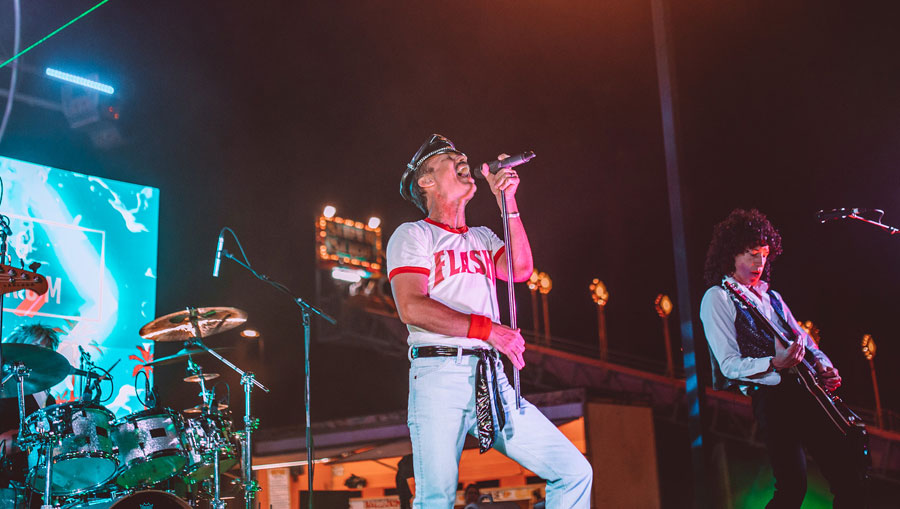 Supporting Women in Facilities Leadership
It won't be shocking for anyone to hear that higher ed facilities leadership is disproportionately male. But it doesn't have to be that way, and indeed, there is a slow but sure shift already underway. During this session, our panelists – all women working in facilities leadership and related support services – will speak specifically on the topic of how university leadership can better support women in facilities careers, from overcoming the barriers at the entry level (both the perceived and the very real) to cultivating and nurturing women to advance into leadership roles.
Jodi Swinburne
COO – C&W Services (moderator)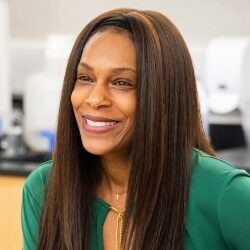 Bonita Dukes
VP, Facilities Management – Clark Atlanta University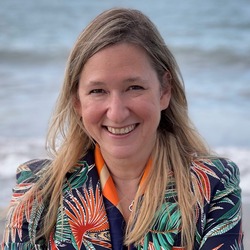 Suzanne Musho
VP, Real Estate Development & Sustainable Capital Planning – New York Institute of Technology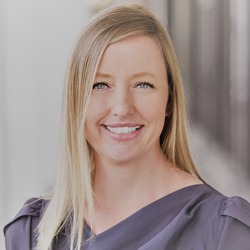 Rayanne Weber
Director: Planning, Design & Construction – Cal State San Marcos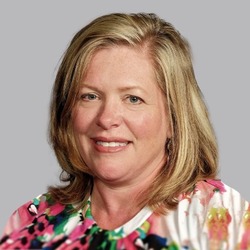 Ericka Westgard
VP, Operations – C&W Services
BREAKOUT SESSIONS
The Neverending Journey: An Epic Tale of Implementing a New IWMS
In this session, learn about the University of Minnesota's journey to implement a new full suite cloud hosted Integrated Workplace Management System (IWMS). A new IWMS system offered the promise of replacing the existing maintenance management system (including inventory management and financial processes), utility billing tools, the existing space data, reporting and floor plan viewing tools, the homegrown real estate land/lease application, the capital projects management application, and the time and attendance system with one new all-in-one application. 
What began as a 24-month (RFP through Hypercare) "Out of the Box" implementation evolved into a 48+ -month "Anything But Out of the Box" journey… We learned a lot throughout our journey and have plenty to share. Nothing stops a conversation like the phrase "Let me tell you about our 5-year TRIRIGA implementation" but we have a good story for anyone contemplating doing what we did or interested in not making the many mistakes we made.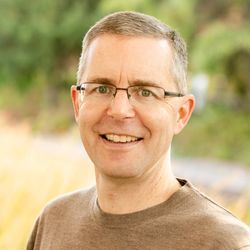 Brian Swanson
Assistant VP, Finance & Systems – Minnesota
The Connected Campus
For teachers and students, creating a comfortable and reliable building experience is of utmost importance to ensure higher performance and efficiency. Today, O&M for education infrastructure is often outdated. Since the buildings themselves are old constructions, we find operations teams struggling to gather data and make asset and maintenance decisions. Furthermore, operations efficiency is harder to deploy across various buildings in a portfolio.
Raj will discuss the connected-operations approach to unify system, people, and process silos with these key takeaways:
• How to get a full picture of campus operations at a portfolio level to spot inefficiency gaps
• Ways to eliminate frustration in unplanned maintenance with mobile-first FM and maintenance management
• How to optimize energy spend via a phased approach: energy analytics, benchmarking, and optimization
• Support school-wide communications and broadcasts with portals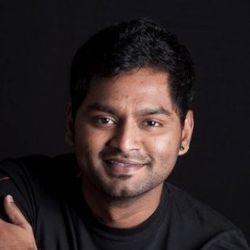 Bridge Between As-Designed and As-Built
Reconstruct is a technology platform that takes reality capture data from drones and cameras and creates 3D reality models that allow project stakeholders to walk the site from anywhere. In addition, you can make accurate measurements, overlay floor plans, and overlay BIM to monitor progress and assess quality of real-time as-builts. In recent projects on college campuses, we've discovered two very valuable use cases for Reconstruct technology, which we will demonstrate via a recent case study with Texas A&M:
1) Always Have an As-Built
Create as-builts in a day where they don't exist
Document and hand off as-built conditions throughout construction and renovation
Look back in time and through walls when answering claims or planning maintenance
2) Progress Monitoring Collaboration
Compare your weekly as-builts to your designs
Walk project stakeholders through progress anytime, anywhere
Collaborate at any time with a single source of truth for current site progress and conditions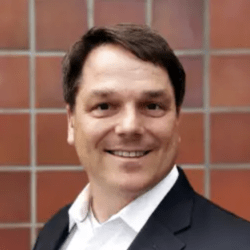 Decarbonization & the Kitchen of the Future
Many colleges and universities have a mandate to decarbonize their school foodservice operations. Kitchen electrification is the current pathway to Net Zero Carbon, and, if done correctly, this approach can create kitchens that are faster, smaller, and more flexible – solving many labor and food safety challenges while also meeting schools' environment goals. In this session you will get a quick overview of what makes all-electric kitchens possible, as well as a range of no-cost utility resources that are available to help with financing and design of these Kitchens of the Future.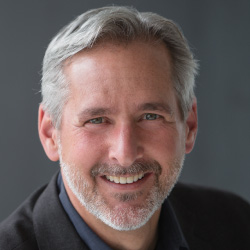 Richard Young
Director of Education – Food Service Technology Center
Roundtables (Bloody Mary + Mimosa Edition)
1 – How to Make Higher Ed a Place People Want to Work
Facilitator: Jamie K. Gayer – Assistant VP, Capital Planning & Facilities – Indiana University

2 – Doing More with Less in a Time of Declining Enrollment
Facilitator: Jacob Lenson – Assistant Vice Chancellor, Campus Planning, Infrastructure, and Facilities – Purdue Northwest

(SENIOR FACILITIES LEADER)
Qualified facilities, design and construction leaders are welcome to attend the forum.
(INDUSTRY VENDOR)
Partnering with HEFF is a great way to get your company in front of some of the nation's top colleges and universities.