Sunday
November 7th, 2021
Registration & Orientation
Dinner + Keynote
Harness the Power of Generational Change
For the first time, we have four generations working shoulder-to-shoulder in the workplace. In many ways, this is an ideal situation. More seasoned employees offer wisdom and expertise, while those on the younger end offer a fresh and innovative perspective. While the advantages of a multigenerational workforce are numerous, it turns out that managing multigenerational teams is easier said than done. Today's teams are often plagued by issues regarding everything from work ethic and retention to succession and fairness. The key to understanding and leveraging these generational trends is to recognize that it's not about "out with the old, in with the new." Every generation brings value to the workforce. 
In addition to changes happening within the workplace, our education system is being challenged by a new crop of parents and students with evolving expectations. The time is now to have strategic conversations about what the future of education will look like. Kim Lear will give you a closer look into who these generations are and the trends emerging as it relates to education. Her research, insights, and original concepts will help you better understand each generation.
Monday
November 8th, 2021
TOWN HALL / "Where Do We Go From Here?"

Moderator: James Ireland – Senior Account Executive – Gordian
Dave Irvin – Senior Associate Vice President for Facilities – Florida State
Alexander Kohnen – Interim VP of Facilities Management – Arizona State University
Kent Marsh – AVC, Campus Planning & Facilities Management – UCCS
Paige Smith – Vice Chancellor for Administrative Services – UW-Platteville
The last year and a half has been fraught with extraordinary challenges, but it has also been a time of great opportunity. The work that higher ed facilities leaders do on a daily basis has been validated in profound ways, and their critical role in the higher ed community is valued more than ever before. As we look towards the future, we must recognize that the biggest challenges higher ed faces right now were exacerbated by the pandemic, not created by it. As we discuss the question, "Where do we go from here?", we must look at how we're making our higher ed facilities resilient to whatever lies ahead.
Make the Evolving Workplace a Reality
The last 18 months have given us a rare insight into the workings of academic support spaces. Our observations make us question if we have been wrong all along! We will share observations and talk about how it is translating to a new reality, perhaps.
A Lesson on Resilience by the University of Texas at Austin During Winter Storm Uri
In February 2021, Winter Storm Uri wreaked havoc across the State of Texas, leaving more than 4.5 million homes and businesses without electricity for several days and causing shortages of water, food, and heat. The UT Austin campus, however, never lost power. During this talk, UT Austin's AVP of Utilities and Energy Management Juan Ontiveros will share how his decades-long effort to build up the campus's energy resiliency and self-sufficiency has positioned the campus to withstand such crises, making it among the most energy efficient institutions in the world.
Leading Endurance Teams Through Crisis
Two endurance athletes take a deep dive into their leadership style during the COVID pandemic and lessons they apply from athletic training to the workplace.
In Conversation with Mike Richter
An intimate sit-down conversation with Mike Richter, former goalie for the New York Rangers and US Hockey Hall of Famer who has gone on to have an entirely different career after hanging up his goalie pads. As CEO of Brightcore Energy, he helps clients reduce their reliance on fossil fuels through a comprehensive approach to both energy efficiency and clean energy resources.
Addressing Staffing & Labor Challenges
It's no secret that skilled staffing shortages and other labor issues are among the top challenges that higher ed facilities leaders face right now. During this open format session led by John Cal of FIU and Brian Reyes of C&W, we will discuss these challenges as well as some possible solutions, and share some of the strategies being implemented by institutions across the country to address them.
Happy Hour Talks

Accelerating Into the 4th Industrial Revolution: Five Disruptive Technologies that are Driving Ten Transformational Megatrends
We are entering the Fourth Industrial Revolution on a wave of disruptive and accelerating technological change that is transforming industries across all economies, including higher education facilities management. This disruption is being driven by the exponential growth of Big Data, IoT, AI, 5G, and Blockchain, as well as the impact of the COVID-19 pandemic. As facilities management professionals, what we do will change; but how we do it will change even more. We'll discuss how these technologies are simultaneously and interdependently driving ten megatrends that are reshaping our profession.
Exploring the Future of Intelligent Connected Campuses
Today's college campuses are collecting vast amounts of data that facilities organizations can utilize for actionable change​, providing students and faculty with healthier, safer, and better-connected buildings. In this session​,​ ​Nicole Darden Ford and Cheryl Altany will explore how new and emerging technologies​ –​ juxtaposed with traditional and new HVAC, fire, access control, video surveillance​,​ and building automation systems​ –​ can identify and resolve issues before they become problems.
Tuesday
November 9th, 2021
INNOVATION TALKS

Flexibility vs. Adaptability
As we emerge from our COVID-19 cocoons and hear the mantra to provide flexible office environments, adaptable classrooms, changeable furniture set-ups, etc., the buzzwords of "flexibility & adaptability" get thrown out interchangeably. They aren't; there are some significant differences and it is necessary for us to know the difference. This session will explain those differences and will provide some concrete examples and lessons learned that can be implemented as you guide your projects moving forward.
Space Reduction and Strategic Relocation Initiative at Mizzou
The University of Missouri's space reduction and strategic relocation initiative's goal is to reduce overall campus facility square footage by one million gross square feet by 2024. Gerald Morgan, MU architect and director of space planning and management, will share how his team is strategically identifying and eliminating buildings that are low-performing, high in deferred maintenance and capital needs, not good candidates for renovation, or sub-optimally located.  He will also discuss some of the "tools" being wielded to great effect, including a new resource allocation model with space chargebacks, mandatory annual space use inventory surveys, registrar-controlled classroom space, and stakeholder communication methods.
Fostering the Finance and Facilities Connection
This presentation will discuss the importance of Finance and Facilities working together to improve the process of an organization's Capital Management program. It will discuss how this type of partnership can benefit both Facilities and Finance, and, in turn, the organization as a whole. It will also touch on the importance of deferred maintenance and how Finance can help present this to leadership.
Achieving Net Zero: A Case Study
Miami University has been actively reducing their energy consumption for decades. The University's current utility master plan runs through 2026. How has this liberal arts school become a quiet leader in energy reduction? What comes next when the current Utility Master Plan has been achieved? Will this Midwestern university be able to achieve zero carbon status? Find out in this case study of Miami University, "The most beautiful campus that ever there was."
Design Advocacy in Higher Education
The objective of the presentation will be to demonstrate the role that higher education institutions can play in the promotion of significant architecture, urban design, and building sustainability. Gilbert Delgado will review key projects executed over the last several years at Cornell University and the University of Toronto exemplifying the highest standards of design excellence, campus planning, and sustainability. Among the projects reviewed will be the new Cornell Tech campus in New York City, as well as major projects designed to the highest sustainability standards such as net-zero, passive house, and cross-laminated timber construction.
A View From the Other Side
Softening the hard place and shifting the immoveable. Creating a culture to achieve excellence in facilities services. Integrating cultural change into a Facilities Services organization.

A case study negotiating a major capital program from planning through to occupancy and operations while integrating with stakeholders, achieving institutional goals, and promoting a culture of change to achieve recognition for excellence.
Bloody Mary Bon Voyage Brunch + Networking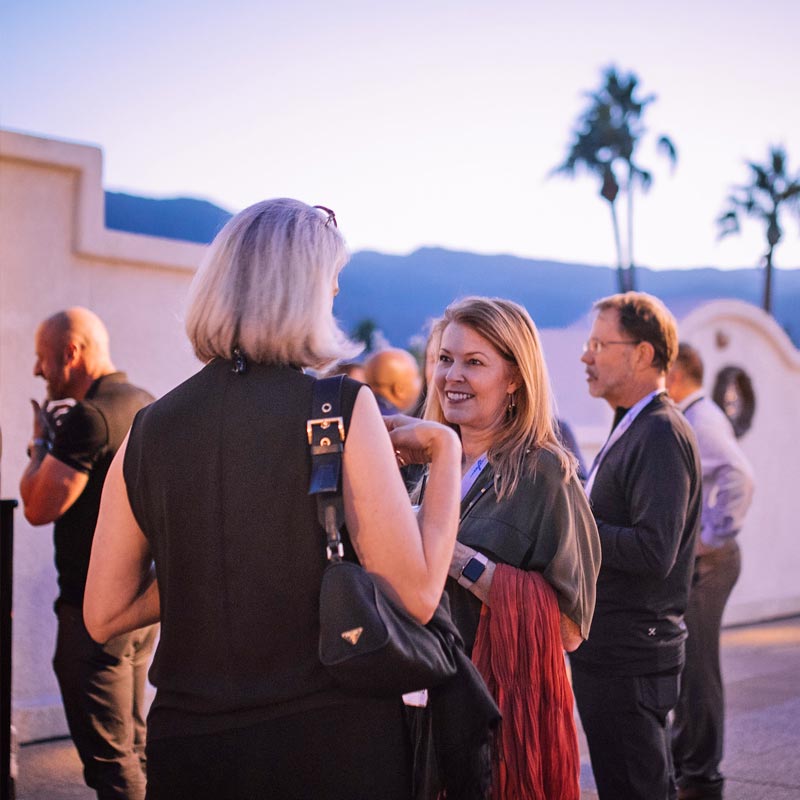 (Senior Facilities Leader)
Qualified facilities leaders attend at no cost. The invite includes accommodations for two nights, full meals and access to all networking excursions.
(INDUSTRY VENDOR)
Partnering with HEFF is a great way to get your company in front of some of the nation's top colleges and universities.