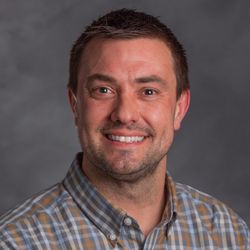 Adam Lawver
Director of Campus Services
Michigan State University
Adam Lawver serves as the Director of Campus Services at Michigan State University where he provides leadership and strategic vision to 775+ support and professional staff including temporary, on-call, and student employees.
Responsible for shaping the culture to reinforce collaboration, accountability, and create a work environment that recognizes and supports diversity and inclusion, Adam oversees the business areas of Custodial Services, Landscape Services, Surplus Store and Recycling Center, and Transportation Services. He serves as a national Malcom Baldrige examiner and is a certified educational facility professional through APPA, landscape industry certified manager through NALP, and State of Michigan licensed landscape architect.
He has served in multiple roles beginning as a student employee and has obtained three degrees, all from MSU.