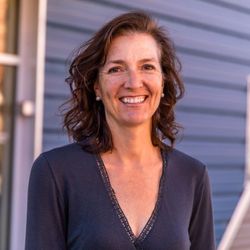 Barb Beagles
Executive Director, Facilities, Operations & Maintenance
Boise State
Barbara Beagles is the Executive Director of Facilities, Operations and Maintenance at Boise State University, where she has served for the past 6 years. Previously, she served as the Director of Environmental Health and Safety at Boise State, and in the private sector for manufacturing facilities including Ash Grove Cement and Weyerhaeuser.
Barb's main focus is ensuring the campus is safe, inviting, and operational, with limited downtime and minimal interruption to student learning. She understands that people are the institution's greatest resource, and has been instrumental in ensuring that the work environment and workplace culture reflects those values in order to continue to keep staff engaged. 
She is a graduate of Idaho State University with bachelor degrees in Biology and Secondary Education, and a Master's degree from the University of Idaho in Educational Leadership.