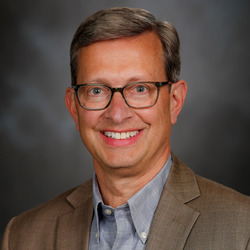 Bill Paulus
AVP, Facilities Management
Minnesota
Bill Paulus is currently the AVP for Facilities Management (FM) at the University of Minnesota Twin Cities (TC) campus. Serving Minnesota as a land-grant, R1 research university, the TC campus is one of only five universities in the nation with an engineering school, medical school, law school, veterinary medicine school, and agricultural school all on one campus. Over 50,000 students, 20,000 faculty and staff, and thousands of visitors drive our mission of providing world-class education, groundbreaking research, and community-engaged outreach. 
As FM AVP Bill provides strategic direction and operations oversight for the FM department to support the University of Minnesota (UMN) community by providing a campus that is safe, reliable, and welcoming. He leads a staff of 1,200 employees who sustainably deliver facilities, grounds, and utilities services that support the 23 million square feet of campus buildings situated on 1,000 acres. Bill joined UMN in 2006 and served in various roles in FM before taking his current position as FM AVP in 2016. 
Before joining UMN, Bill spent over 14 years at four different Honeywell locations supporting manufacturing processes for the production of industrial polyester fiber, turbine engines, and associated aerospace components. Bill served in numerous roles including Operations Manager, Health / Safety / Environmental Leader, and Director of Facility Operations. Prior to joining Honeywell, Bill spent four years with Westinghouse at the Department of Energy's Savannah River Site supporting the startup of a new facility to immobilize and store high level radioactive waste.
Bill holds an MBA from the University of North Carolina and a Bachelor's degree in Mechanical Engineering from the University of Dayton. He is a certified six sigma blackbelt and has a passion for process improvement.