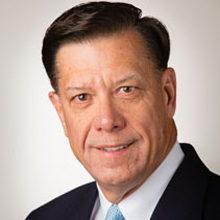 Jim Kadamus
Senior Advisor
Sightlines
PREVIOUS SPEAKER PAGE
Jim Kadamus was a featured speaker at HEFF 2017. To watch Jim's session visit here.
—————
Jim Kadamus served for 10 years as Vice President of Sightlines LLC and is now a Senior Advisor to the company. Mr. Kadamus directed Sightlines' work with colleges and universities across the U.S. and Canada and has been the lead in working with public university systems. He has also been working with a number of college and universities in developing capital investment plans using Sightlines Building Portfolio model to set priorities to optimize capital expenditures. Sightlines advises colleges and universities on how to better manage their capital investments and facility operations.
Mr. Kadamus is the author of publications on the growing problem of deferred maintenance at colleges and universities in publications like NACUBO Business Officer, Change Magazine and the New England Journal of Higher Education. He is co-author of two major national studies on deferred maintenance – one for the Canadian University Business Officers and another for the Association of Public Land-Grant Universities. He is also co-authors Sightlines annual publication "State of Facilities in Higher Education." .