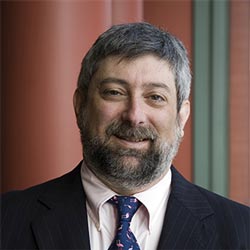 Kevin Baradet
CTO & Executive Director, Graduate Facilities Infrastructure & Security
Cornell University
-PREVIOUS SPEAKER PAGE-
Kevin Baradet is the Executive Director for Graduate Infrastructure and Technology for Cornell University's SC Johnson College of Business in Ithaca, New York.
With more than 25 years of related experience, Kevin has extensive and deep expertise in the research, application and support of technology and facilities in various industries including manufacturing, consulting, software development and higher education.
His current IT job responsibilities include policy development and security. Current projects include policy development in the areas of Communications, Infrastructure, Business Continuity & Disaster Recovery and IT Security.
Facilities-related job responsibilities include working with architects during the schematic design, design development and construction phases of College of Business facilities including new buildings and renovations for on- and off-campus office facilities, capital and operating budget planning, infrastructure security and staff management. He has operational oversight over off-campus facilities including locations in New York City.
Kevin serves on a number of technology industry advisory boards that include hardware, software vendors and IT publications including eWEEK, Enterprise Efficiency and Mobile Enterprise Magazine. He serves as an expert commentator for 451 Research, Coleman and other IT research firms' client projects.
His presentations include seminars on wireless networking and Bluetooth technologies for Worldwide Business Research, Inc. and research reports for venture capitalists.
Kevin has also been a panelist and product award judge at COMDEX, CeBIT USA, Mobile Enterprise Mobilizer Awards and the eWEEK Excellence Awards. He has facilitated panel discussions at industry conferences, webinar presenter and blogger for Enterprise Efficiency Magazine and an in-studio guest for "This Week in Tech". Kevin has presented at and facilitated at conferences promoters such as the GDS Group.
Kevin holds a B.S. from Cornell University and is a Certified Information Systems Security Professional.