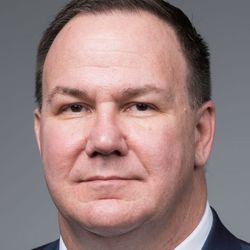 Mike Chihoski
Senior Associate VP, Facilities & Services
University of Rochester
Mike Chihoski brings more than 30 years of experience in the areas of facilities, design, construction, real estate, and operational support service management to the University of Rochester in his role as Senior Associate Vice President. In his current role, Mike is responsible for all facilities operations, capital planning and management, utilities and energy management, transportation and parking, sustainability, and support services across all university campuses and medical facilities.   
Founded in 1850, the University of Rochester is one of the world's leading research universities and a member of the prestigious Association of American Universities (AAU). The University has more than 1,000 faculty, 12,000 students, and 30,000 staff. University properties consist of more than 16 million square feet of space, across more than 600 acres of grounds on three main campuses and more than 300 offsite locations.   
Prior to joining the University of Rochester, Mike worked for a number of well-regarded healthcare and education institutions across the United States. In addition, he also served as both the COO and CEO of international real estate development companies where he led the development of a number of iconic projects.    Mike has earned a B.S. in Industrial Technology and an M.S. in Industrial Management, both from Northern Illinois University, and is an alum of Harvard's Graduate School of Design with an AMDP in Real Estate.