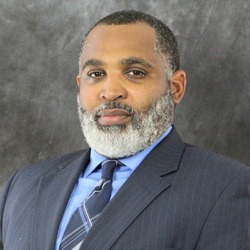 Mike Wilson
AVP, Capital Programs & Utility Services
University of Illinois System
Mike Wilson has been with the University of Illinois System since August 2020 as Assistant Vice President of Capital Programs and Utility Services. The U of I System houses the state's only land-grant university and is the state's largest system of higher education, with more than 94,800 students. In addition to the three universities in Urbana-Champaign, Chicago, and Springfield, the system has regional campuses, the UI Health hospital and clinics, research facilities, and extension offices throughout the state. The system also leads the development of the Discovery Partners Institute, an interdisciplinary private-public research institute and one of 15 hubs of the system's Illinois Innovation Network.
In his role as AVP of Capital Programs and Utility Services, Mike provides strategic direction and oversight for planning, design, and construction for all system campuses and related capital and maintenance projects. He serves as principal operations liaison with state and other governmental agencies. Mike also serves as president of Prairieland Energy Inc., a university-related organization that supports energy services for the U of I System. His 15-year career in the executive branch of Illinois state government provided a strong foundation for his current role of providing strategic leadership in the planning and implementation of capital programs and utility services across state agencies.
Mike worked for the Governor's Office of Management and Budget in roles ranging from budget analyst to statewide capital manager. He left that office to become Deputy Director of Operations for the Illinois Capital Development Board, where he was responsible for the agency's day-to-day operations. He also served as Deputy Director of Construction for the Capital Development Board, responsible for overall construction project management. Mike earned a Bachelor's in Business Administration from Illinois Wesleyan University and a Master of Public Administration from the University of Illinois Springfield.