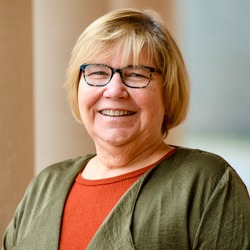 Pat Layton
Director, Wood Utilization + Design Institute 
Clemson University
Pat Layton is the Director of Clemson's Wood Utilization + Design Institute and a retired professor of forestry. She spent most of her 23 years at Clemson as Director of the School of Agricultural, Forest, and Environmental Sciences and chairing the two predecessor Departments (Forest Resources and Forestry and Natural Resources).
Before joining Clemson University, she held various positions with the American Forest & Paper Association, Scott Paper Company, Oak Ridge National Laboratory, and Owens Illinois. She serves on the Board of the Sustainable Forestry Initiative.
Pat is a native of South Carolina and has forestry degrees from Clemson University, Texas A&M University, and the University of Florida.