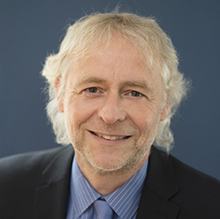 Paul Goffin
Director of Estates
University of Oxford
PREVIOUS SPEAKER PAGE
Paul Goffin was a featured speaker at HEFF 2017. To watch Paul's session visit here.
—————
Paul Goffin was appointed as the University of Oxford's Director of Estates in March 2012. The role is responsible for providing vision, leadership and management in ensuring the effective and efficient development and delivery of estates services within the functional (academic) estate whilst contributing to the University's wider strategic development. The functional estate comprises of over 250 buildings, over 620,000 sqm of gross internal floor space and a significant proportion of Listed Buildings.
Before arriving at Oxford, Paul spent over 10 years working in the Estates team at the University of Leicester, first as the Deputy Director of Estates and for the last five and a half years as the Director of Estates. Prior to joining the University of Leicester, he worked in both private practice and the public sector.
Goffin has a BSc in Building Surveying and an MSc in Construction Management. He was elected a Professional Member of the Royal Institution of Chartered Surveyors in 1991, before being elected as a Fellow in 2006. He currently serve as a member of the British Library's Capital Projects Committee and has been a member since 2005.
Paul Goffin has also been featured in the Higher Ed Leadership Series. Click here to read more.