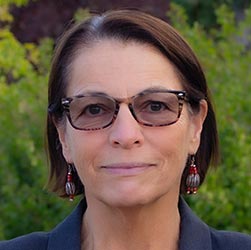 Robin Burr
Chief Facilities Officer
The University of Utah
-PREVIOUS SPEAKER PAGE-
Robin Burr leads the facilities organization at the University of Utah. Her work spans leadership of three teams and includes:
Campus Planning, Design and Construction (PDC)

Facilities Management (FM)

University Hospitals & Clinics (UUHC) Facilities & Engineering
Robin has been with the University of Utah since February 2017. She comes from a career with Kaiser Permanente, where her work was focused in the healthcare environment. She is enjoying the diversity of project types in higher education, as well as the work with students and faculty who care deeply about the impact of our work on the environment.
Robin had a BA in Architecture from UC Berkeley and a Masters in Architecture from Harvard University. She is a licensed architect.