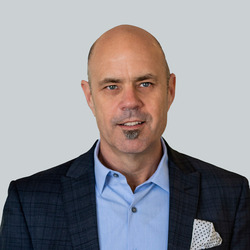 Will Webster
Sr. Managing Director
CBRE Global Workplace Solutions
Will Webster has over 30 years of experience in the building maintenance and operations industry. He has successfully matured from an engineering apprentice to a valued executive driving operations across the US. In his current role, Will is a Senior Managing Director for the West Region. He advises local operations teams and supports organic growth and best practices.
He has previously headed a transition/transformation management group and supported teams with technology, solutions, and best practices to streamline maintenance programs and service deliverables. To date, Will has transitioned over $200 million in new business projects that provide services to thousands of client locations nationwide.
Will retains a current BOMA RPA/FMA designation and California & Utah State Contractor's Licenses along with Level I and II Building Operator Certification from the NEEC. With his background as an engineer and technical expert, Will has been instrumental in developing standard operating procedures and computerized maintenance management solutions (CMMS).